Interim VAPA Director – Brahim Wahib, District Representative
Rhys Greene, Drama Committee Chair
TBD, VAPA Staff Representative
Courses offered at SUHSD
Introduction to Drama (middle school): BVM,, CVM, RDM
Drama Performance (middle school): CVM, RDM
Beginning Drama: CPH, HTH, MOH, OLH, ORH, SUH, SYH
Intermediate Drama: CPH, HTH, OLH, ORH, SYH
Theater Production: BVH, HTH, MOH, ORH, SYH
Beginning Technical Theater: SYH
Speech Communications & Theatre BVH, OLH
CTE – Technical Theater 1/2: CVH
CTE – Technical Theater 3/4: CVH
CTE – AME Beginning Drama: CVH, ELH
CTE – AME Intermediate Drama: CVH
CTE – AME Advanced Drama: CVH
CTE – AME Drama Production: ELH, MVH
CTE – SCPA Drama Production: CVH
VAPA Supports the following:
Sweetwater Summer Theatre Institute
Creative team and staff
Posters, tickets, program, and web posts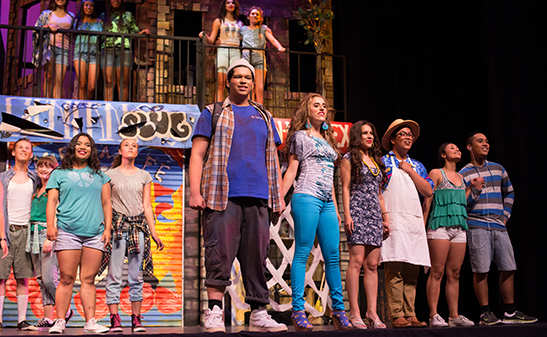 Costume Collection
Costumes are available for check out based on availability.
Call (619) 796-7700 or email Laura.Robinson@sweetwaterschools.org  to schedule an appointment for costume selection and pick up.
A cleaning fee is due and payable to SUHSD at the time of pick up. This cleaning fee applies to each individual costume that is borrowed by an adult. There is no cleaning fee for student costumes.

Drama Websites
Chula Vista High School – Theater Department
Otay Ranch High School – The Mustang Theater Company
San Ysidro High School – Team Omega
Eastlake High School – Drama
Imagination means nothing without doing."
– Charlie Chaplin