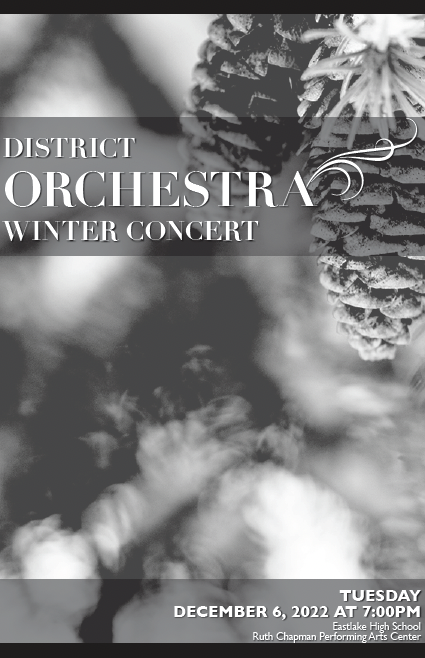 The District Orchestra Winter Concert was amazing! The Concert was held on Tuesday, December 6th at Eastlake High School.
We would like to thank all the teachers, parents, and staff for all their help and support. We would like to congratulate every student for all the great performances!
Below are some of the great moments from that evening.